Small Fruit Plant Sale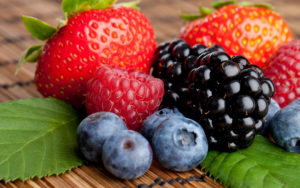 It's that time of year again!
Time for our annual Small Fruit Plant Sale!
New items for 2020 include:
Elderberry Package
Fuyu Persimmon
Flowering Cherry Trees
Chandler & Sweet Charlie Strawberries
Double Gold Raspberry
Carlos Muscadine
Vernon Blueberry
Proceeds from the plant sale benefit programs offered by the Burke County Center.
We will be taking orders January 2 through February 28, 2020.
The plants will be available for pick-up on March 18 & 19, 2020.
All plant varieties offered are suitable for growing in our area and planting guides are available for each type of plant we sale.
Payment can be made at time of pick-up for orders less than $100.
A 25% deposit is required on orders of $100 or more.
Payment can be made by Cash or Check only.
For a printable order form and price list click here.
For plant variety information click here.
Click on the links below for planting guides.
(Adobe Reader required where noted)
Blueberries
Strawberries
Blackberries
Raspberries
Muscadines
Grapes
Apples
Peaches & Nectarines
Cherries
Persimmons
Figs
Training & Pruning Fruit Trees
Dogwood Trees
Patio Apple Trees
Asparagus
Elderberries
Ornamental (Flowering) Cherry Trees