Wet Weather Causes Dogwood Problems
While dry weather causes many obvious problems, extended periods of wet weather come with their own list of woes. Many problems can plague the spring garden and landscape when days are wet, cloudy and humid.
Numerous calls have been coming in the office concerning dogwoods. Callers describe their trees as having reddish-purple spots on bracts and leaves. Leaves can become puckered and deformed with leaf-drop. This problem is a fungus called spot anthracnose (Elsinoe corni). It is spread by wind and water droplets. Birds can also carry the fungus from tree to tree. It should not be confused with the much more serious dogwood anthracnose which is a killer of dogwood trees. Spot anthracnose is more of a nuisance than a threat and while it does diminish the beauty of the flowers and leaves, it is not a killer. As leaves begin to mature in early summer the disease will fade away.
There are several things that can be done to control this problem:
Plant dogwoods in full shade. The plants most affected are those that grow in partial sun
Plant resistant varieties such as Cherokee Chief, Cherokee Sunset and Weaver's White
Rake and bag fallen leaves in the fall to reduce fungus levels
Spray with fungicides containing chlorthalonil from bud break until leaves have matured
Spot anthracnose won't be a problem every spring but when the weather is cool and rainy as the dogwoods bud out, be on the lookout for this disease.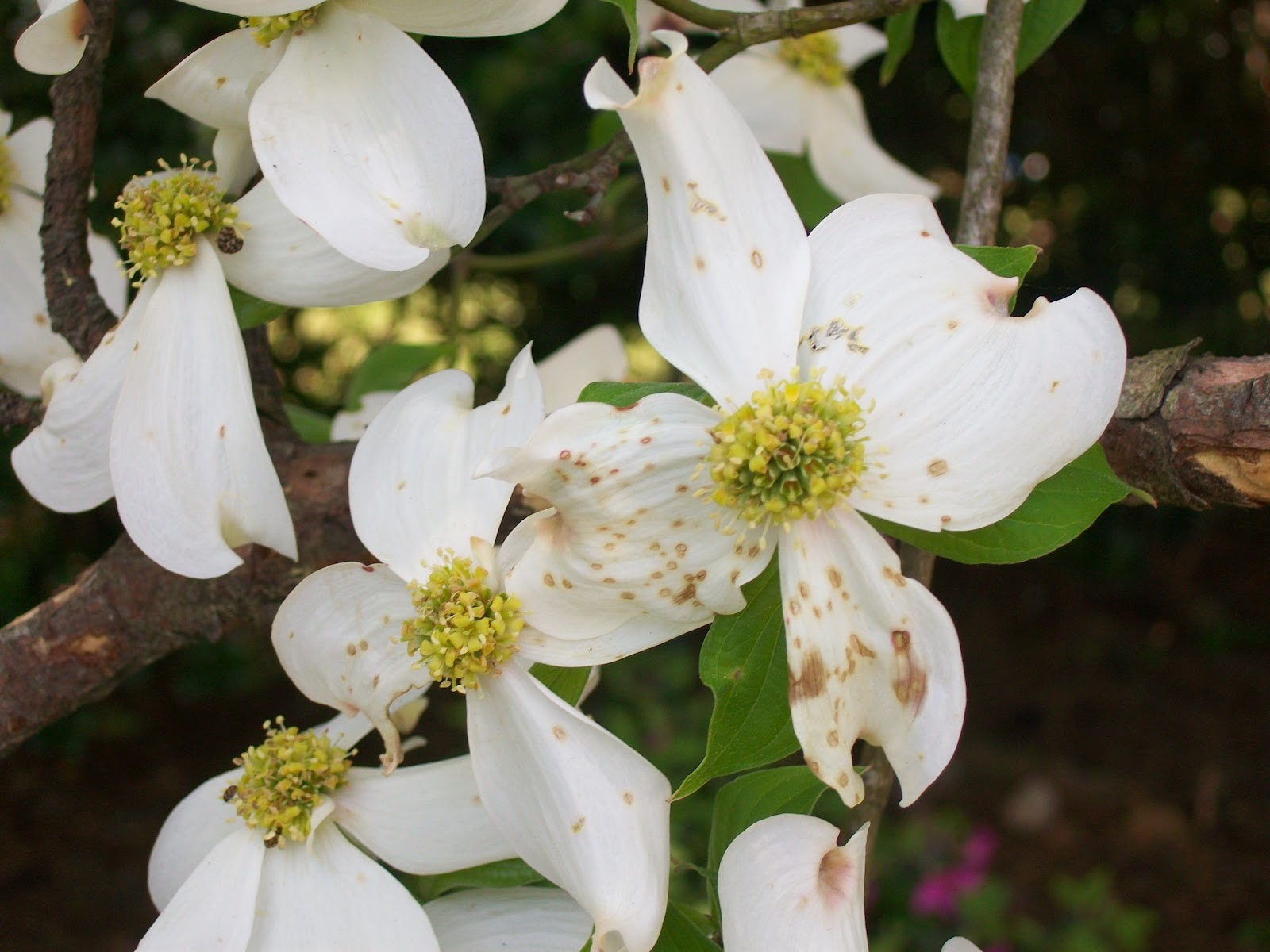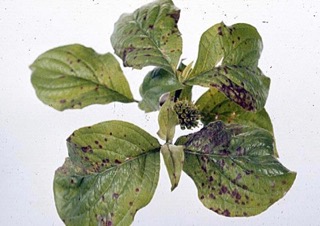 Was the information on this page helpful?
This page can also be accessed from:
go.ncsu.edu/readext?466328