Small Fruit Plant Sale Information

Our Annual Small Fruit Plant Sale starts on January 2, 2018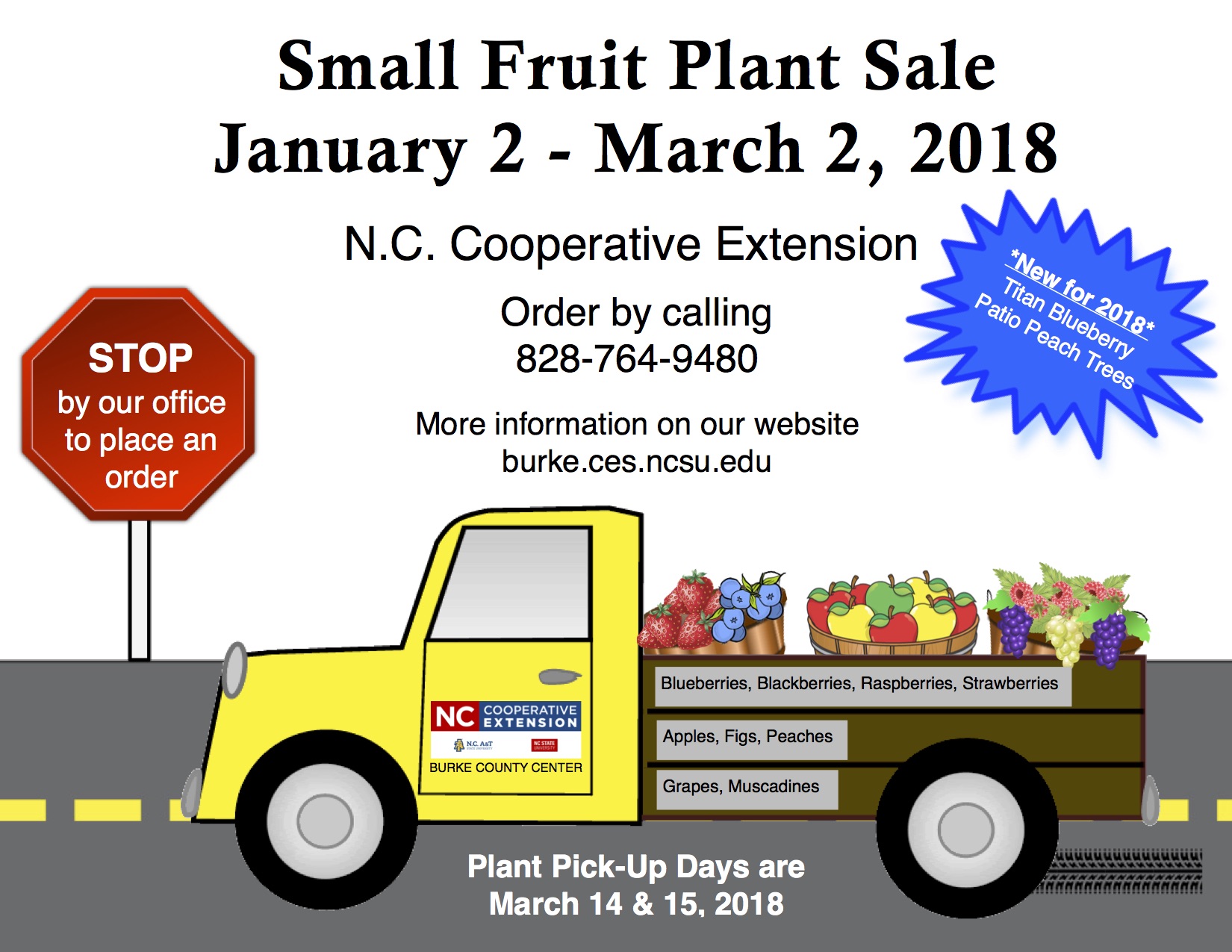 Click Here for Printable Order Form & Price List
Click Here for Plant Variety Information
Burke County Cooperative Extension holds a small fruit plant sale each year beginning in January. All proceeds from the plant sale benefit the programs offered by Burke County Cooperative Extension.
Our office takes orders in January and February and the plants are available for pick-up in March. All plant varieties offered are suitable for growing in our area and planting guides are available for each type of plant we sale.
Payment can be made at time of pick-up for orders less than $100.
A 25% deposit is required on orders of $100 or more.
Payment can be made by Cash or Check only.
Click on the links below to download planting guides.
(Adobe Reader required where noted)
Blueberries
Strawberries
Blackberries
Raspberries
Muscadines
Grapes
Apples
Peaches
Persimmons
Figs
Training & Pruning Fruit Trees
Dogwood Trees
Patio Apple Trees
Was the information on this page helpful?