The Gardener's Dirt January 2015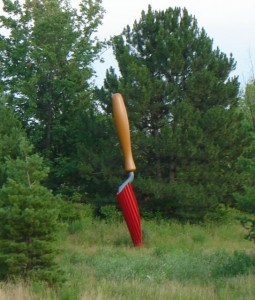 Information you can really dig into.
This newsletter offers timely information for your outdoor living spaces. Addressing the most common questions ranging from container gardening, tree pruning, wildlife management, to fire and control, insect identification and lawn establishment and maintenance.
Click here for a printable version of this newsletter.
Shawn Banks
Extension Agent
Agriculture – Consumer Horticulture
---
Feature Article
Flowers and Vegetables Online Catalogs: Tips for Ordering Seeds and Plants
by Deborah M. Crandall, Extension Master Gardener Volunteer

Winter season is swept away by the appearance of seed and plant catalogs online and mailbox. Usually around New Year's gardeners are so happy about beginning to plan for flowers and vegetables. Seed and plant online catalogs are an indication of better-quality weather and enjoyable times in the outdoors. Using mail order catalogs, and now online companies, requires a little know how and sometimes some translation. Here are some guidelines on how to interpret plant catalogs and get the right plants for your garden and the best value.
You have to decide what is important to you as a gardener. Ask questions.
Do you only want organic selections?
Seeds that are part of the national seedbank?
A company that gives back to community and global concerns?
Is price your main concern?
Many questions go into the decision regarding what company to use as your seed and plant catalog connection. References from publications you trust, veteran gardeners and even the local master gardener's organization can clear up which companies are reputable and which are "seedy."
Understanding a Seed Catalog
Now that you know which nurseries and seed suppliers you want to work with, you must decide on the types and varieties of plants to select. A primary concern is the United States Department of Agriculture Hardiness Zone in which you garden [1]. This knowledge ensures that you choose plants that will thrive in your climate and that are hardy. Hardiness refers to the maximum cold temperature the plant can withstand and survive.
Next, you should find which varieties of plants do best in your planting zone. Just because a tomato is hardy in your zone if planted at the right time of year, doesn't mean it will produce well. There are cultivars that are designed for wetter areas, drought prone sites or difficult soils.
Revisit basic horticultural terms such as annuals, which grow only one year and perennials, which continue to grow year after year, and qualitative terms like disease resistant.
Your garden's soil, moisture source(s), amount of sunlight and the variety's plant characteristics will all influence your seed and plant choices. Using mail order catalogs lacks the personal touch and advice of a local nursery, so do your research before you complete your order.
How to Interpret Plant Catalogs Online
Understanding a seed catalog may seem like reading an antique tablet to the novice gardener. Use your local Cooperative Extension Center at https://www.ces.ncsu.edu/local-county-center/ and NC State Plant Resources http://gardening.ces.ncsu.edu/plants-2/ for help with unfamiliar terms and utilize veteran gardeners for help.
Some basic tips for ordering plants include:
Checking potential invasiveness, the plant's status on local "pest" plant lists
Check laws regarding shipping across your state's borders
Mature size of the plant including any potential for future root damage and depth, messiness and maintenance
Plant Hardiness Zones and other climatic requirements
Researching new cultivars that are unfamiliar
Many catalogs claim to have a new cultivar that produces a unique color or form, but often they do not duplicate these traits in every area. Read the shipping information carefully. If some plants are bareroot, make sure you order it in winter for early installation. Check the container size that plant is in. There is nothing more annoying than spending a fortune on some wish list plants plus shipping, only to find they   arrive as plugs or starts with barely any roots or chance of survival.
Gardening is supposed to be fun, protect yourself from expensive mistakes by checking the facts and doing a little research. You'll find the ordering process easier, and enjoy your new plant additions when they arrive.
Tips on Buying From Mail-Order Catalogs Online
Seed catalogs are great to have around to look at any time of the year. When it is too hot or too cold outside catalogs provide gardeners with many hours of dreaming, planning and learning about different plants and vegetables.
They can be very useful for plant identification. You may have seen a plant in a neighbor's yard or other locations

t

hat you want to identify. A quick look through a catalog is usually all you need to narrow down the plant species and then you can do a further search online for more detailed information.
Not a problem for most of us but once you are on the mailing list you may get many new catalogs every season to enjoy.

If you have questions from your mail-order catalog via online, be sure and call them or instant chat online. Most mail-order companies have customer service people to assist in answering your questions.

Order early for best selection.
If you will allow a substitution made on an item you order if your first choice is sold out, state this clearly on the order form. You should see a place on the order form for stating your substitution.
Keep good records of any purchases you make. Having the item numbers, names, etc. from your original order will help the company locate your information should a problem arise.
Know the company's return policy. Sometimes there is a cutoff date by which you need to let the company know that there is a problem
What to Do When Your Mail-Order Plants or Seeds Arrive
Mail-order catalogs online usually come with very good directions on plant care. Here are some tips on what to expect.
After you open the box, check to be sure that you have received everything that you ordered. If there is a problem, call the company immediately.
Your plants will most likely be wrapped in plastic. Go ahead and unwrap the plants to allow air circulation. Water them and give them the kind of light they prefer.
Your directions may tell you to let the plants acclimate to your area by placing them in a shady spot for about 3 days before planting. We all like to get settled and rest a few days after a big trip!
Once acclimated, plant as soon as possible following the directions that come with your plants.
If you have bought seeds and it's not quite time to plant, store them in a cool, dry place
Keep bulbs in a dry spot with good air circulation until ready to plant
Happy Gardening in 2015!
References:
Pictures viewed and taken from the following online nurseries:
---
Feature Plant
Euphorbia pulcherrima
Poinsetta
by Eloise Adams, Extension Master Gardener Volunteer

Poinsettias are popular Christmas flowering plants. They are commonly grown indoors where they prefer good morning sun, but shade in the hotter part of the day. Daytime temperatures should range between 60 and 70 degrees and nighttime temperatures between 55 and 60 degrees. Keep plants away from warm or cold drafts. High temperatures will shorten the life of the bract. With much effort and determination the poinsettia can be induced to reflower.
Late Winter and Early Spring Care. To have a well-shaped plant for the following year, cut the stems or branches back to 4" to 6" in height. Leave 1 to 3 leaves on the stems. This cutting back is usually done in February or early March. Keep the plant in a sunny window, taking care to water as needed. When watering, it is important to allow the plant to drain out any excess water as too much moisture will quickly encourage mold, fungus, and root rot and is among the most common causes of death. Fertilize every two weeks.
Late Spring and Early Summer Care.  If the plant has outgrown the old container, repot it into a larger pot, one size larger than the old one. When danger of frost is past and night temperatures are 55 degrees you can put the poinsettia outside. The leaves are prone to scorching when first taken outside, so  the plant should initially be kept in total shade, gradually moving it to a sunnier position as the summer approaches. Between July 15 and August 1, prune all shoots to about 4".
Fall Care.  Take your poinsettia indoors well before the first frost. A frost, even a mild one, will usually kill the plant outright. It can be taken back outside when temperatures are warm enough, or kept in a sunny window. To reflower your poinsettia, you must keep it in total darkness between 5 p.m. and 8 a.m. daily from the end of September until color shows in the bracts (early to mid-December). Temperatures should remain between 60 and 70 degrees. Night temperatures above 70 to 75 degrees may delay or prevent flowering.
Reference:
---
UPCOMING EVENTS
Are you looking for a way to serve your community while connecting with people of similar gardening interests?
Join the 2015 Master Gardener Class where hands-on learning and guest speakers provide practical, research-based Extension information on gardening issues. The $100 fee covers your manual, 40 hours of training, and other supplies. To learn more about MGs, go to www.ncstategardening.org.
The class begins January 22, meeting every Thursday for 13 weeks. Call Shawn at 919-989-5380 for more information!
Fruit Tree Training and Pruning Workshop – Saturday, January 24 at 10:00 we will meet in the orchard at Central Crops Research Station in Clayton where we will be pleased to have Dr. Mike Parker, Tree Fruit Specialist, from NC State University talk to us about training fruit trees and do a demonstration on a couple trees in the orchard. Please call 919 989-5380 or email Angie Faison to register for this workshop. For more information visit this website.
---
Yard Villain
Ugly Views
by Shawn Banks, Extension Agent

Have you ever sat on the back deck surveying your piece of property and cringed at what the neighbors had done in their backyard? Maybe they have an old rusty truck, or an overgrown garden, or maybe they just don't take care of the lawn and it is more a patch of weeds than an actual lawn. Have you ever just wanted to hide those ugly views but didn't know where to start?
There are several ways to hide ugly views without creating ugly views of your own. The first idea that often comes to mind is a privacy fence. A great idea if you need to hide that view right away.
However, if you have time to wait, you can use plants to hide those views. Some of the fastest growing plants that can be used are vines. A trellis is needed to support the growth of the vine, but many vines can get large enough in one or two growing seasons to block ugly views from sight. You might want to consider the Crossvine (Bignonia capreolata) or the Carolina Yellow Jessamine (Gelsemium sempervirens). Both of these are evergreen, fast growing, and native to the area.
Another option to consider is planting a hedge, a monoculture of plants that will grow tall enough to hide a distracting view. The problem with a monoculture of plants is that if one gets an insect or disease problem, they all go down.
One solution is to design a mixed border. In a mixed border several different species of plants are used to create a screen. With good planning this can include plants that bloom almost any time of the year. The view is always changing, creating a sense of wonder and mystery. Rather than create my own list of screening plants, I will refer you to a list a colleague of mine, Tom Glasgow, created. The list can be found at http://craven.ces.ncsu.edu/plantsforscreensandlargehedges/. You will find tall and short plants, deciduous plants and evergreen plants, as well as plants with showy flowers and plants known only for their foliage. All are included on this list.
So get creative! To block out those unwanted views, design your own one-of-a-kind screen!
---
What's In Season
Hoppin' John

by Brenda Clayton, Extension Master Gardener Volunteer
Hoppin' John is the quintessential dish for New Year's Day here in the South. It is simply black-eyed peas served over rice, seasoned with a ham hock or bacon. However, you can "gussie it up" with onions, celery, and peppers.
At lunch with a friend from NY state last week, I asked if she was planning to serve Hoppin' John for New Year's. Her eyebrows raised high, her eyes got big, and she said, "What's that? I've never heard of it!" I laughed and told her she was definitely not from the South. So to all you newcomers out there, let me share with you our Southern tradition.
Eating Hoppin' John on New Year's Day is supposed to bring a prosperous year. The black-eyed peas are symbolic of pennies or coins. Served along side would be collards or greens of some kind which would represent green dollars. If you also serve cornbread, it would represent gold. So the more you eat, the more prosperous you will be in the new year!
So where does the name Hoppin' John come from? Nobody seems to know…
It may not be too late to make your year wealthy! If you want to try this Southern tradition, check out the Simply Recipes website listed below.
www.simplyrecipes.com/recipes/hoppin_john/
---
BE CREATIVE, GO NATIVE!
Red Chokeberry, Chokeberry
Aronia arbutifolia

by Margy Pearl, Extension Master Gardener Volunteer
When my mom wanted to attract more songbirds to the backyard a few years ago, one of the suggested plants was Aronia arbutifolia 'Brilliantissima'. Red Chokeberry is a native to Eastern North America from Nova Scotia to Florida. It is a good alternative to invasive Euonymous alatus or Burning Bush. White or pink fragrant spring flowers, scarlet fall foliage and bright red winter fruit make this bush "berry" interesting all year long!
Form and Habit: Aronia arbutifolia is a multi-stemmed deciduous shrub with a spreading, open habit and rounded top. The easy-to-transplant, fibrous root system can develop suckers. It can become leggy with age, reaching 6'-10' by 3'-5'.
Foliage:  The alternate, simple, medium-sized leaves turn salmon to brilliant scarlet in the fall. The color can vary among seedlings. Leaf spot and rust are possible problems.
Flower: Small, white to pink flowers in the spring.
Fruit: The edible fruits are bitter, so birds don't eat them until they've undergone several freeze/thaw cycles in the winter. They persist throughout the winter providing both food and welcome landscape color. Full sun tends to produce more fruit.
Site: Although full sun to part shade and moist, but well-drained soil is preferred, this plant can tolerate most any soil conditions. It works well near bodies of water, but is also drought tolerant. This bush can be used in the landscape as mass plantings, borders, informal hedges or low screens.
Wildlife: The flowers provide nectar in spring for early butterflies and pollinators, beneficial insects and hummers. The fruit attracts birds such as meadowlarks, catbirds, cedar waxwings, brown thrashers and mockingbirds. Red Chokeberry is deer tolerant.
Propagation: Root softwood cuttings in summer.
Cultivar(s): 'Brilliantissima' – Reaching 6'-8' tall, the flowers and fruits are more abundant on this cultivar. The bright, long-lasting red fruits and flaming autumn color are more striking in the landscape than other native berry bushes. 'Erecta' – Reaching 7' tall and 4' wide, this is an upright cultivar.
Where to Purchase:  
Taylor's Nursery

3705 New Bern Ave
Raleigh, NC 27610
919-231-6161
Mellow Marsh Farm

1312 Woody Store Rd
Siler City, NC 27344
919-742-1200
Resources:
---
JANUARY GARDEN TASKS
LANDSCAPE AREAS
Plants less than one year old may need some supplemental water to get through the winter.
Watering well just before a cold snap helps plants survive bitter temperatures.
Plants with scale insects or spider mite infestations can be treated now with horticultural oil products.
Some evergreen shrubs like boxwood, gardenia, and Nanina can be pruned now. To reduce camellia petal blight collect the fallen flower petals and put them in the compost pile.
Perennials like daylily, Shasta daisy, and peony can be divided when the ground is dry enough to be worked.
When searching through seed catalogs look for key phrases like "heat tolerant" and "tolerates humidity".
EDIBLES
Prepare the vegetable garden for planting in February by removing weeds and adding compost.
If you haven't already, look through seed catalogs for vegetable varieties that aren't easy to find in our area.
Consider starting some cool season crop seeds in a cold frame to get a jump on the season.
Mulch strawberry beds with 2-3 inches of wheat straw for winter protection. Remove mulch in spring when blooms appear.
Asparagus crowns can be planted though March. New plants should not be harvested for 2-3 years.
Prune fruit trees now through March or when the buds begin to break.
HOUSEPLANTS
Check holiday gift plants for insects before placing them near other plants. Let houseplants rest. Most houseplants are semi-dormant during short days. Save the fertilizer for when they begin to grow in spring.
Inspect plants that were moved inside for the winter for insects that may have hitched a ride. Treat any found with insecticidal soap.
Check any bulbs that were dug and stored for the winter for signs of soft rot. Discard any that have become soft and add fresh sawdust. Bulbs that are wrinkled may be too dry mist them with water to prevent dehydration.
_________________________________________________________________________________________
If you have gardening questions you would like to have answered contact the Extension Master Gardener Volunteers by phone at (919) 989-5380 or by e-mail at jcemastergardener@gmail.com.
If you would like to subscribe to this monthly newsletter send an e-mail to shawn_banks@ncsu.edu and ask to be added to the electronic newsletter list.
_________________________________________________________________________________________
Was the information on this page helpful?