Donna's Garden Tips for May
Find this article at:
go.ncsu.edu/readext?685651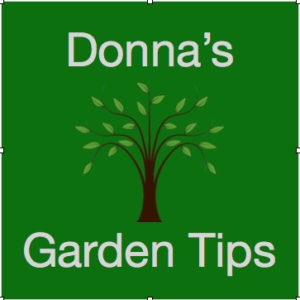 Continue the fruit spray program. Regular spraying is a must for a good apple and peach harvest.

Watch for lacebugs on azaleas. Leaves will look washed out and undersides of leaves have tiny specks of excrement. Spray with Insecticidal Soap. Azaleas planted in the sun will be more likely to have a lacebug infestation.
To insure a summer-long harvest of squash, cucumbers and tomatoes, put additional plants out at 2-week intervals through June. Just use seeds for cucumbers and squash. They will germinate quickly and you'll have fresh veggies into October.
After spring bulbs finish flowering, let the foliage turn yellow before cutting it back. This will insure more blooms for next spring. The spent flower and stem can be cut immediately.
Cage or stake tomatoes to keep them off the ground. Use a mulch around them to hold moisture and to prevent early blight. (straw or newspaper works great)
When garden mums reach 6 inches, pinch them back by 1/3 to encourage branching. This will give you bushy plants instead of tall plants!
If black spot on roses has been a problem in the past, start making weekly sprays with fungicides such as Captan or Daconil to prevent problems this year. Organic options are Neem or copper sprays. Weekly applications are critical.
Plant sweet potato slips in May. Be sure to purchase certified plants.
To keep rhododendrons dense and compact, prune as soon as the flowers start to fade. Always prune back to a whorl of leaves.
The weather has been dry. Be sure and keep tender transplants watered as they struggle to adapt themselves to their new home in your garden.
Mowing the lawn on a regular schedule prevents having to bag the clippings. Allowing grass clipping to fall back on the lawn adds valuable nutrients and organic matter back into the lawn-free of charge!
Side dress (fertilize) vegetable crops 6-8 weeks after germination.
Check arborvitaes, junipers and leyland cypress for newly hatched bagworms and spray immediately if bagworms are present.
Scout vegetable garden frequently to catch any insect problems early. Be sure to look on the undersides of the leaves for egg masses and pick them off if found.
Prune off faded flowers on rose bushes to encourage faster re-bloom.
Spot spray for dandelions in the lawn as you see them bloom. Don't allow them to go to seed.
Continue to plant additional squash, cucumber and tomato plants in the garden. This will insure good late-season harvests of these vegetables.
Sidedress vegetable crops six weeks after germination to give them an extra push but don't over do it. Apply a light application of 10-10-10 six inches from plants down the row.
Renovate the strawberry bed after harvest is complete. Check with our office if you need instructions. 828-764-9480
Prune blue or pink hydrangeas just as soon as they finish flowering.