Cutting Production Webinar Announced for Greenhouse Growers
Optimizing Rooting of Vegetative Annuals: Maximizing Performance Through Lighting, Temperature, Irrigation and Fertility
Dr. Roberto Lopez
Michigan State University
Thursday, November 3, 2016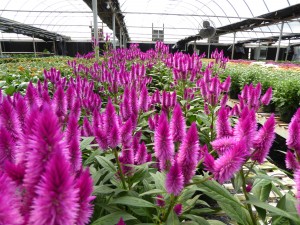 3:00 to 5:00 p.m.
Over the past 8 years, Dr. Roberto Lopez of Michigan State University and his graduate students at Purdue University have conducted extensive investigations of optimizing rooting through the use of supplemental lighting, root zone heating, water management, and fertilization. Interest in self-rooting of vegetative annual cuttings is increasing since it allows for improved crop scheduling based on market needs.
This webinar presentation will be hosted by the Nursery and Greenhouse, Area Specialized Agent Team at three locations in North Carolina. To register for the location of choice, mail a check for $10 per participant along with the registration form below to the location you plan to attend by Monday, October 24. Registration is limited at each location.
Eastern NC: c/o Danny Lauderdale, N.C. Cooperative Extension-Wilson County Center, 1806 SW Goldsboro St., Wilson, NC 27893. Make check payable to Wilson County. (Contact: Danny Lauderdale, Eastern Area Specialized Agent, 252-714-0274.)
Central NC: Metrolina Greenhouse Make check payable to Cabarrus County. (Contact: Stacey Jones, Central-Ornamental Horticulture Area Specialized Agent, 704-920-3310)
Western NC: NC Extension – Burke Center, Attn: Greenhouse Meeting, 130 Ammons Dr. Suite 2 Morganton, NC 28655. Make check payable to NCCE. (Contact: Amanda Taylor, Western Area Specialized Agent, 828-475-2915) Program provided with a grant from the North Carolina Specialty Crops Grant and offered in conjunction with the NC Commercial Flower Growers Association.